Main content starts here, tab to start navigating
About Us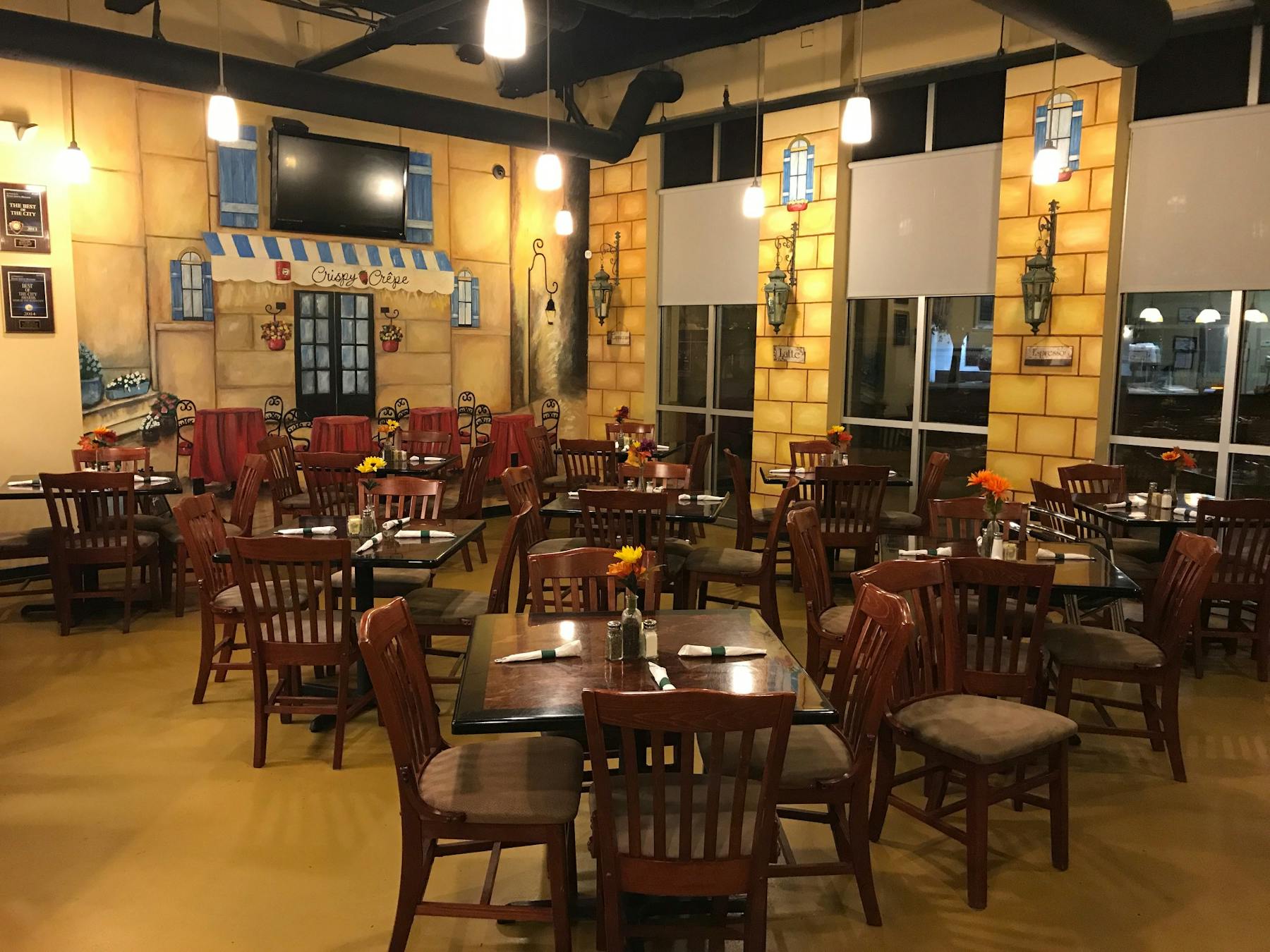 Said Gomaa, has over 15 years of experience as a culinary chef in the hospitality industry. His passion lies in the art of developing creative and delicious foods as well as planning intricate banquets and events with food that resembles succulent art and exceeds his clients dreams. Chef Gomaa trained in Athens, Greece and has spent much of his culinary career as a chef with Marriott in Connecticut, Washington DC, and South Carolina prior to moving to Charlotte with his family several years ago. Said's wife of 19 years is French Canadian and has long bemoaned the lack of really good breakfast foods reminiscent of her childhood in Québec. This served as an inspiration for the cuisine to be offerred at Crispy Crêpe.

The thing about being a restaurateur that excites Chef Gomaa the most is all the amazing possibilities that can come with starting a new company as well as all the people one meets when involved along the way. Chef Gomaa is excited about meeting and working with new people and developing a great company that can, hopefully, one day truly be a business entity that leads by example and inspires everyone who's involved with it. From the beginning, Said is dedicated to making Crispy Crêpe a quality restaurant that brings fabulous food and exceptional service to its customers.

Chef Gomaa's vision is to offer a comfortable café atmosphere where clients are friends. Every team member is trained and comitted to the highest standards of food & service. The menu features a delightful selection of made-to-order Liège waffles and crêpes, both savory and
sweet. Or choose from an array of toasted panini sandwiches, salads, and freshly baked pastries.
There is also an extensive coffee, tea and beverage offering featuring artisan roasted coffee. The comfortable café is the perfect setting to linger over breakfast, lunch, dinner, dessert or to satisfy mid-day munchies. The café is equipped with complimentary Wi-Fi access and customers are welcome to settle into our comfortable seating and hang out with us. We cater to the local lunch crowd with really delicious lunch specials and quick, affordable service. For breakfast on the fly or a cozy weekend brunch... There is no better option than Crispy Crêpe!

Here at Crispy Crêpe, our ambition is simple:
To wildly exceed our customer's expectations. Every day, every hour, every minute that we are open, we strive to deliver the very best food and service imaginable. Whether it is a signature crêpe, crunchy caramelized waffle, savory panini, fresh salad, hand-crafted espresso drink, or a fresh-baked pastry, we hope our customers experience one lasting impression: "WOW!"

One more thing: As small business owners the Gomaa family has learned that the success of their business depends on many things, such as Pride, Motivation, Inspiration, Hard Work, and Family….but, not necessarily in that order.